Good morning and happy Friday!
Honestly, I love these ecards! They literally crack me up almost always!
Even though this week went by fairly quickly for me (I had off Tuesday), I'm so glad its the end of the week!  The past few days I've had to be to work at 6:30am (yea, I know it's rough), so I'm more than ready to sleep in a little bit Saturday (and by sleeping in, I mean until 7am haha)!  We are taking a weekend trip to Lancaster and I can't wait!  Bobby's dad is an indoor field hockey coach and he has a tournament there so we can be his cheerleaders (plus do some shopping, eating, and exploring)!  I'm excited to get away for the weekend- Bobby has been doing a complete kitchen renovation on his own so we are ready for some R&R!
I'm getting a little ahead of myself!  Let's back up to a workout I completed on Thursday!  I didn't really feel like running so I decided to do an interval workout and alternate between walking and running!  It ended up keeping my heart rate up because I kept a very steady walking pace and increased the incline way up!
(Since were suppose to get an inch or so of snow tonight, I figure I would do a snowflake theme
You're welcome!)
In the end, I ran/walked 2.5 miles and burned 290 calories! The part that challenged me the most was the increased incline! I don't know what it is about "hills", but they literally take my breath away, haha! This workout can definitely be adjusted based on your fitness level.  If you want to make it more challenging, increase the pace or incline.  If you want to take it down a notch, slow down and lower the incline!  Either way, you will be getting a great work out!
If you really want to challenge yourself, complete 50 reps of the following exercises for an awesome core workout:
crunches
reverse crunches
50 second plank
bicycle crunches
alternating leg drops
russian twists with medicine ball
50 second plank
crunches
Here are some pictures on how to do some of the exercises above:
            alternating leg drops
                 russian twists
                reverse crunch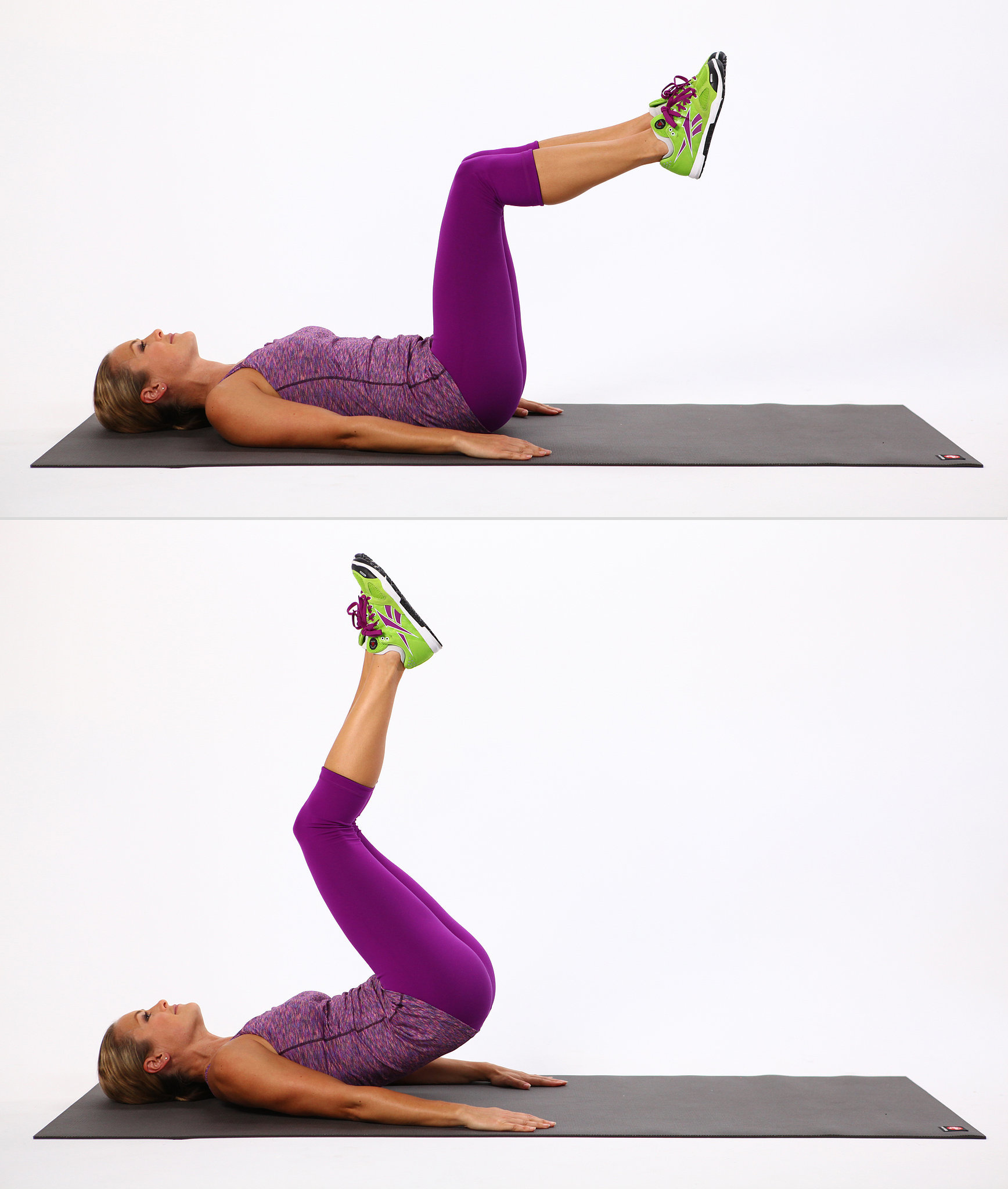 And that my friends was the end of my workout! Lately I've been loving doing ab exercises at the end of my workout and I think that's because I love CXWORX, a Les Mills class I recently tried that focuses on your core for 30 continuous minutes (meaning there really isn't a break)!  I highly recommend trying this class if you have it available at your local gym- it goes by so quick and you will wake up sore the next day, I promise!
Question of the day: What is your favorite muscle group to target?